Why Learn Mindfulness
Frequently feel stressed or anxious?
Find it difficult to quiet your mind?
Living in the past or the future?
Mindfulness can help.
The practice of mindfulness is the practice of wellness. Whilst mindfulness techniques have been used for wellness for thousands of years, it's only in recent decades that public interest in mindfulness has soared.
In Silicon Valley, for instance, where cutting edge technology intersects with "bio-hacks" in the pursuit of ultimate human performance, mindfulness is regarded by many as the "secret sauce" to effectiveness.
The science supporting the benefits of mindfulness is extensive. In 2013-2015 there were a whopping 216 randomized controlled trials — the gold standard for clinical study — involving mindfulness.
Mindfulness is an evergreen skill. Once learned, it can be applied across various domains in your life. Mindfulness can be applied with equal efficacy to anxiety to eating to creative pursuits and beyond.
---
Just some of the positive benefits from this six-week program, include:
Benefit 1:
Stress Reduction Strategies
---
Benefit 2:
An Increased Ability to Relax
---
Benefit 3:
Greater Energy and Enthusiasm
---
Benefit 4:
Better Ability to Cope in Stressful Situations
---
Benefit 5:
Improved Ability to Live in the Present
---
Benefit 6:
Greater Levels of Creativity
---
Benefit 8:
Improved Ability to Listen
---
Benefit 9:
Strategies to Calm Yourself in Moments of Anger, Stress & Anxiety
---
Benefit 10:
Self-Regulated Strategies
Program Overview
Living a Mindful Life is a six-week, self-paced, flexible program for people who want to learn how to integrate mindfulness practices into their day-to-day life. The program can be started at any time and delivers two lessons a week in the privacy of your own home.
As well as learning a new mindfulness practice each lesson, you will learn about the principles and applications of mindfulness, from formal practices to ways of bringing a more mindful approach to everyday activities and experiences.
Starting out with the deceptively simple question, "What is mindfulness?", we learn what modern mindfulness is (and isn't), and the attitudes integrated into mindfulness practices and the mindful approach to life.
You will be guided through strategies for the sometimes-challenging process of developing and sticking to a mindfulness practice. We consider how our thoughts, beliefs, and assumptions colour so much of our experience, and often drive stress and distress.
We also look at the research into the benefits of mindfulness practice, and how principles can be applied in response to our thoughts and emotions, relationships and interactions, and work settings.
Topics covered in Living a Mindful Life include:
Program Curriculum
Lesson 2: The Mindset of Mindfulness

Lesson 3: Planning for Mindfulness

Lesson 4: Perceptions, Thoughts, and Mindful Attention

Lesson 5: The Science of Mindfulness

Lesson 6: Diving Deeper – Learning More about Ourselves and Our Experience

Lesson 7: The Half-Way Point

Lesson 8: Building Understanding, Building Practice

Lesson 10: Challenges in Mindfulness

Lesson 11: Applying Mindfulness

Lesson 12: Wrapping Up and Moving Forward
How You'll Learn
Reflections & Practical Exercises
Strategies for Application & Integration
Guided Mindfulness Practices
---
Register at Anytime
You can register for the program at any time. Once registered, you'll receive two lessons per week for six-weeks.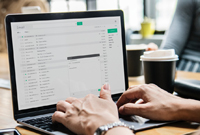 Each lesson contains education content and supporting material.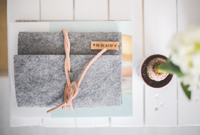 As you learn, you'll also receive instruction on how to apply techniques and integrate mindfulness in your life.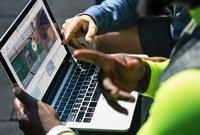 Each week you'll also receive video instruction in support of your learning and application.
Try the program for 14 days with our
100% MONEY BACK GUARANTEE
If for any reason whatsoever you decide you do not want to proceed with your course within 14-days, we will give you a 100%, no questions asked, money back guarantee. It's a guarantee that totally relieves you of any risk.
Frequently Asked Questions
What will the Living A Mindful Life program do for me?
How is the Living A Mindful Life program delivered?
Who is the Living A Mindful Life program for? Beginners or experienced practitioners?
Can I get support if I need assistance?
Can I do the program at my own pace?
Do I complete any assessments?